Become an exhibitor at Green Area Show 2023!
Green Area Show is the only horticultural show in Poland with dynamic machinery demonstrations. It provides a unique opportunity to showcase and test machines live in action in the field. This year's edition will take place together with the forestry industry fair - EKO-LAS 2023 in Mostki near Świebodzin on September 7-9, 2023.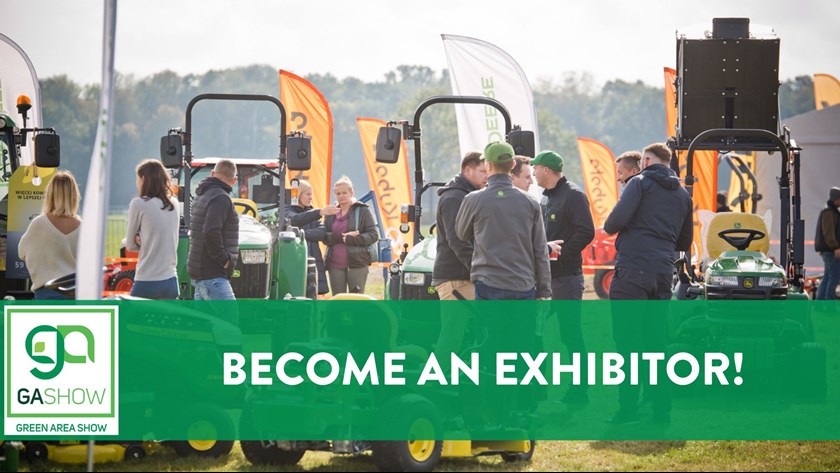 We invite you to express your interest in participating as an exhibitor at Green Area Show!
GREEN AREA SHOW is an innovative event in the gardening industry aimed at professional visitors as well as retail customers interested in horticultural and municipal machinery.
This year's edition of Green Area Show will primarily focus on:
Gardening tools and equipment
Machinery and devices for horticulture
Machinery, equipment, and tools for nurseries
Professional machinery for golf course maintenance
Municipal machinery
Plant materials
Seed materials
Irrigation and its accessories
We invite manufacturers and distributors of products within the above-mentioned scope to participate in the event!
Among the expected visitors, we mainly anticipate:
Dealers of gardening and agricultural machinery and equipment
Service companies involved in the maintenance of outdoor areas
Companies providing municipal services
Nurseries and garden farm owners
Importantly, at the same time, the Fair of Forestry, Wood Industry and Environmental Protection EKO-LAS will be taking place, attracting individuals interested in the forestry industry. The exhibitions of both events will be connected, allowing for smooth flow of visitors.
Details of the exhibition offer are available from the Exhibitors' Attendants: