Green Area Show will be held together with EKO-LAS
Green Area Show will be held together with the Trade Fair of Forestry Economy, Wood Industry, and Environmental Protection EKO-LAS - thanks to this, visitors will have the opportunity to see even more innovations, gain a wider understanding of the industry, and establish new contacts!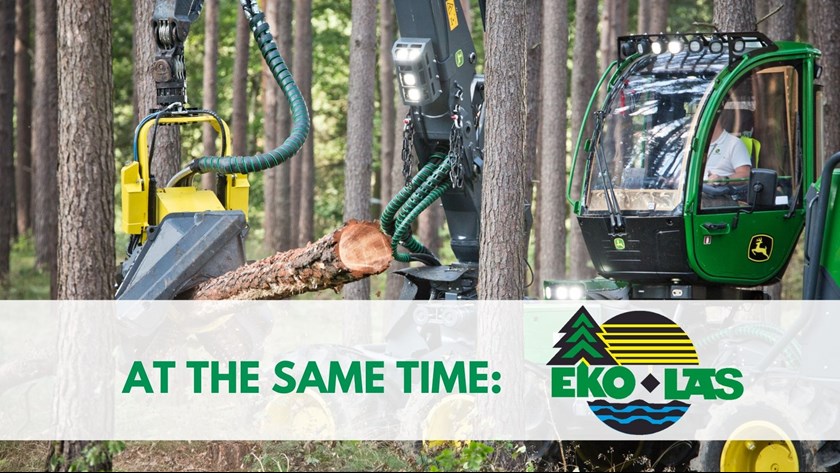 EKO-LAS Trade Fair offers:
Presentations of forestry machinery and equipment
Wide range of services for forestry and wood industry
Hundreds of professionals from the forestry, timber trade, and processing industry
Representatives of local authorities, forestry institutions, and State Forests Directorate
Industry meetings, debates, and discussions
Machinery demonstrations in a forest area

Once again, thousands of professionals from the forestry industry will meet at the largest event dedicated to this sector in this part of Europe. The trade fair format, including demonstrations of machines working in real terrain, attracts crowds of visitors and makes the event an excellent place to showcase products and services.

The last edition of the EKO-LAS trade fair, which took place in 2021 in Mostki near Świebodzin, was very well received by both visitors and the media. Nearly 100 exhibitors presented their offerings. Over the course of three days, the trade fair was attended by 5,000 visitors from Poland and abroad. Among the professionals, there were representatives of forestry companies, forestry service companies, forestry departments of municipal offices, energy companies, and public road directorates.

The ticket to the EKO-LAS Trade Fair will grant access to the EKO-LAS exhibition area.