Visit GREEN AREA SHOW and explore the advantages of presented machines!
The first horticultural show in Poland returns! Visit the Wola Hippodrome in Poznan on 4-6 November 2021 to see the latest industry trends in the horticultural machinery and test the presented products in field conditions.
The second edition of GREEN AREA SHOW is coming soon! This year, on 4-6 November the International Fairs in Poznan will host live demonstrations of modern and dynamic horticultural machines.
The GREEN AREA SHOW is a completely new event in the horticultural industry in the B2B formula, addressed to professional visitors. The first edition of the Fair was popular with urban green space managers, representatives of renowned dealerships, landscape architects and garden construction companies, owners of hotel centres, parks, golf courses, garden centres, nurseries and garden farms, as well as employees of commercial chains and road managers. The fair is not only shows of gardening, municipal and golf machines, devices and tools. It is also a very good opportunity to present new products for 2022. More than half of the visitors of the previous edition emphasised that they came to the Fair to see what the producers prepared for the coming season. Certainly, there will be plenty of them this year. To distinguish innovative products that set trends in the industry, the MTP Gold Medal competition will be held, during which the most innovative gardening products and machines will be awarded.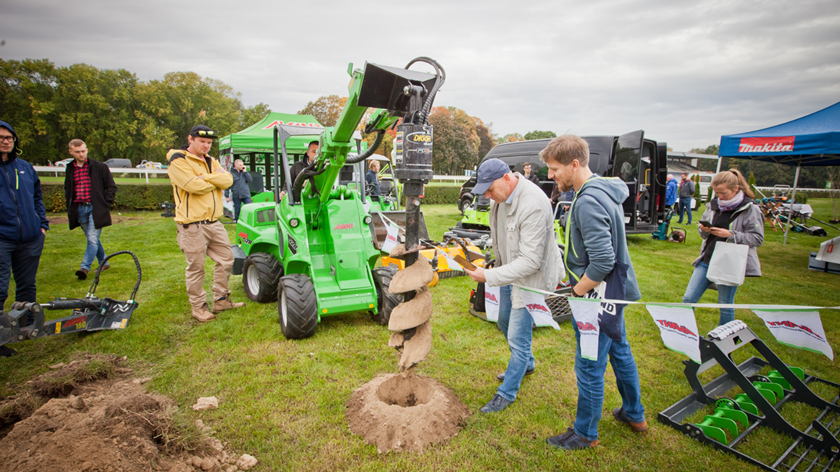 Live machine shows
The highlight of the event will be dynamic demonstrations of machinery, devices and gardening, municipal and golf equipment on demonstration surfaces. Fair participants in the outdoor area will be able to learn about the practical advantages of the most famous manufacturers of municipal machinery. There will be brands such as: ISEKI, KUBOTA, WIEDENMANN. There will also be representatives of other horticultural sectors such as the providers of sprayers, fertilizers, seeds, p eat, substrates or garden chemicals.