Zielen Miejska magazine onboard with GREEN AREA SHOW
The journal "Zielen Miejska" took patronage over this year's edition of the Green Area Show.

"Zielen Miejska" is a recognized industry monthly magazine, the only one entirely devoted to the topic of shaping and managing urban green areas. The journal has been published since 2007. It is co-created by practitioners, scientists and people passionate about landscape architecture, having a real impact on improving the quality of life in the city. The recipient will find here practical and technical tips for the arrangement of urban space, as well as legal advice, responding to the current needs of greenery managers. The editors follow the global trends, being a source of inspiration for readers. In "Zielen  Miejska" magazine there are not only descriptions of interesting projects, and their implementation, as well as professional articles about plants and their compositions.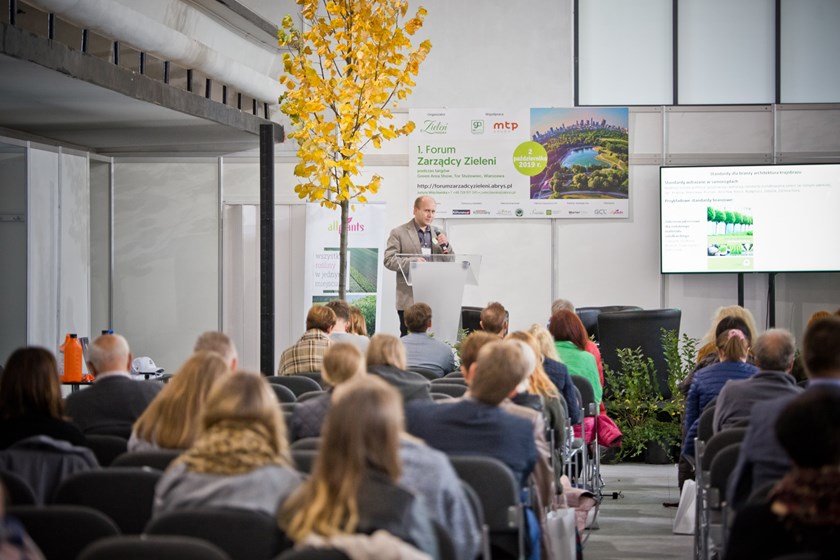 Together with the editors of the "Zielen Miejska" magazine, we invite you to participate free of charge in the 2nd Greenland Management Forum, which will be held on Sept 3-4 2020.
This year, we offer you the opportunity to participate in two days of this unique event.
FIRST DAY: We want the GREEN MANAGEMENT FORUM to be a place for the exchange of experiences - hence the first day we would like to devote primarily to the presentation of case studies in the formula "practitioners for practitioners". Pocket parks, flower meadows, rainwater management, development of recreational areas - this is only some of the many issues that will be discussed by experts - practitioners invited to cooperate by the editors of the Ziele Miejska monthly.
SECOND DAY: The second day of the 2nd Green Manager Forum will mostly be devoted to the selection of plants for urban greenery and, of course, their maintenance. We will not skip the area of ​​tree condition assessment and tree care. 2. FORUM OF GREEN MANAGEMENT is an incredible opportunity to meet, integrate the environment of green managers from all over Poland and exchange experiences.
Each day we have also planned time to discuss the issues discussed.
Participation in the GREEN MANAGEMENT FORUM is free, but due to the limited number of places, registration is required. Detailed program and registration: https://forumzarzadcyzieleni.abrys.pl/